B&R prides itself on providing exceptional service both on and off your B&R trip.
We've partnered with a selection of companies who share our sense of service and hospitality, to provide preferred rates or amenities to our travellers.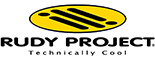 Rudy Project
bit.ly/rudy-butterfield
As a B&R traveller, you receive preferred pricing from our partner Rudy Project – offering Italian designed and manufactured sunglasses, performance-oriented helmets and more. Using cutting-edge technology and innovative aesthetics, Rudy Project's Italian craftsman have passionately dedicated the last 25 years to designing and building innovative and technically advanced gear that doesn't disappoint.
---
Luggage Forward
luggageforward.com/butterfield
Trusted and reliable for door-to-door baggage delivery to more than 200 countries, Luggage Forward was an obvious choice for B&R to recommend to our travellers. They can easily accommodate your request, whether it be your bike, golf clubs or that extra large suitcase filled with purchases you made in Milan.
---
CIBT Visa & Passport Service
To ensure you receive any required visas in a timely manner, B&R recommends CIBT. They have the tools, experience and global network necessary to effectively reduce the time associated with obtaining travel documents. And as a B&R traveller you'll receive a 20% discount off the fee—just be sure to use the below links.
For US passports www.cibt.com/BandRvisas
For Canadian passports www.ca.cibt.com/BandRvisas
---
Medjet Assist
www.medjet.com/butterfield
MedjetAssist is a domestic and global air-medical transport membership program. If a Medjet member becomes hospitalized more than 150 miles from home and meets transport criteria, Medjet will arrange medical transport to the hospital of their choice within their home country. All the member pays is their membership fee.
---
TRAVELLER MADE
www.travellermade.com
Traveller made is a network community of travel designers dedicated to providing unique and exclusive bespoke journeys to travellers looking for different and original experiences, requiring skilled and knowledgeable advisors who are committed to fully servicing their clients.
---
BLADE
www.flyblade.com
BLADE Bounce enables travellers to charter a helicopter from Manhattan heliports to all surrounding metropolitan airports with a guaranteed boarding time within 20 minutes of booking, minimizing travel time from 45 to 60 minutes by car to less than 5 minutes.
---
CELLHIRE
www.cellhire.com
Stay connected throughout your trip with fast 4G speeds! Rent the European MiFi provided by Cellhire, and use data just like you would at home.  Share data with up to 10 WiFi devices and save money on international roaming fees.
*Be sure to enter the B&R code: BR6398 when you check out to receive 10% off your rental price!code: BR6398 when you check out to receive 10% off your rental price!
---
CANYON RANCH
Whether you choose to experience the luxury, joy and renewal of Canyon Ranch in the stunning Sonoran Desert of Southern Arizona, or in the leafy Berkshire Mountains of New England, you'll discover the getaway of a lifetime. A vacation where everything is included, from luxurious accommodations and three healthy, gourmet meals a day, to more than 40 fitness classes and outdoor activities daily. At Canyon Ranch, every moment belongs to you. Exclusively for B&R travelers you will receive a 20% discount and an added value to the service allowance included in your package. For more details visit www.CanyonRanch.com/ButterfieldRobinson
---
XOJET
xojet.com
XOJET offers the smartest way to fly by private jet to over 20,000 airport pairs worldwide, operating the largest fleet of Challenger 300 and Citation X super mid-size jets in the United States with access to an additional 900 aircraft. B&R clients will enjoy exclusive benefits and world-class service when flying XOJET including a dedicated B&R booking line, complimentary inflight catering, and future flight credit.
Learn more here »
Subscribe
Slow down to see the world