The Butterfield & Robinson difference is the best biking and walking routes in the world's most incredible places (and we should know—we've been discovering them for over 50 years!). It's the most capable and genuinely friendly guides you'll find anywhere (and we found ours everywhere). It's the most interesting hotels the region has to offer (of course, by "hotels" we mean castles, riads, ryokans… you get the idea). It's amazing culinary experiences, state-of-the-art equipment, great wines at dinner, a water bottle that's always full, suggestions you won't find in any guidebook, and an experience you simply can't get anywhere else.
At B&R, we have elevated the craft of planning adventures to an art form. We've created our very own standard of travel, far exceeding the norm, for one simple reason: when your time is precious, and you're travelling half way around the world, we think you deserve a journey that moves you—and surprises you—at every turn.
OUR EXPERTISE
Incomparable Service
From the first phone call to the final nostalgic photo swap, we pride ourselves on anticipating and answering each and every question you might have before, during and after your trip—plus a hundred more we thought you might like to know. That way, the only surprises on your trip are good ones. Read more about our service here.
50 Years of Experience
B&R's been slowing down to see the world since 1966, and while a steady diet of good food, great wine and miles of biking and walking has kept us feeling sprightly, we can't deny the truth. Fortunately, "mid-life crisis" isn't in our vocabulary—in fact, we're actually pretty excited about having passed such a milestone. Learn more about our history here. 
Amazing Routes
We meticulously map out easy-to-follow route notes for our trips. By no means do you have to follow them, but if you do, we promise nothing short of spectacular (think quiet country lanes, glorious vistas and, often, being the only ones in sight). Our guides always have additional scenic routes up their sleeves, too. Up for more of a challenge? Ask and you shall receive.
Impeccable Guides
B&R guides are an exceptional group: consummate hosts, mind readers and raconteurs, among many other things. Think teachers, painters, travel writers, architects, botanists and biologists. The only documents thicker than their CVs are their passports. They've lived all over the world. They speak a gazillion languages. And they're ridiculously fun. Meet a few of them here.
Expert Trip Designers
Our talented team of Trip Designers are the best in the world at what they do—and what they do is turn fantasies into reality. (We thought about changing their title to "Dream Weavers," but we didn't want to re-print all those business cards.) Meet our expert Trip Designers here.
Exceptional Hotels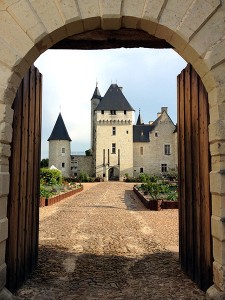 Winning hotels are a hallmark of B&R; we go to great lengths to find properties that are unique expressions of the region. Often that means they've had a previous life as a monastery or a castle. Think of them as the charming and intimate garnish atop your trip. Best of all? We're friends with our hoteliers, which means preferential treatment for you.
ACCOLADES
B&R is as close to perfect as I can imagine. Holidays are important to us and being able to enjoy perfectly planned and executed trips is something we've come to expect from B&R—and you always deliver. We've travelled with you more than a dozen times. Can't beat perfection, so why try?
—BJ Hess
A trip of a lifetime? Definitely! We expected an amazing trip because of the research and referrals of the B&R brand. However, to our surprise, it was the people of B&R who instilled the everlasting memories of a lifetime! My wife and I opened our eyes to the true meaning of life and all it has to offer. Thank you B&R!!!!!!
– Bill Gurzenda
B&R provides 'perfect' trips—great guides, delightful locales, hotels, meals, programming, equipment—and they are flexible and meet every need. Life doesn't get better than this. No other company is so consistent in providing 'perfect' holidays!
– Betty Hess
We loved every moment, from the little interactions at our van stops to our formal wine dinners. We loved our guides and all of the other guests so much that the goodbye dinner was very sad—except that we all planned a reunion trip for next year! I would say it was a trip of a lifetime, but we hope only the first of many trips of a lifetime with Butterfield & Robinson!!!
– Deborah Money
I have been on two B&R trips and both were amazing. I refer the company all the time to anyone who will listen. The experiences you create are superlative in every way. I can't speak highly enough of your itineraries, or your guides. Thank you for creating moments and memories that will last a lifetime!

– Mia Benenate
STAY IN TOUCH!
Request a Brochure
NEWSLETTER SIGN UP
FOLLOW US ON FACEBOOK
Click above to request our newest brochure, sign up for our newsletter to get insight from B&R's award-winning blog The Slow Road, or stay connected with us on Facebook.
Subscribe
Slow down to see the world